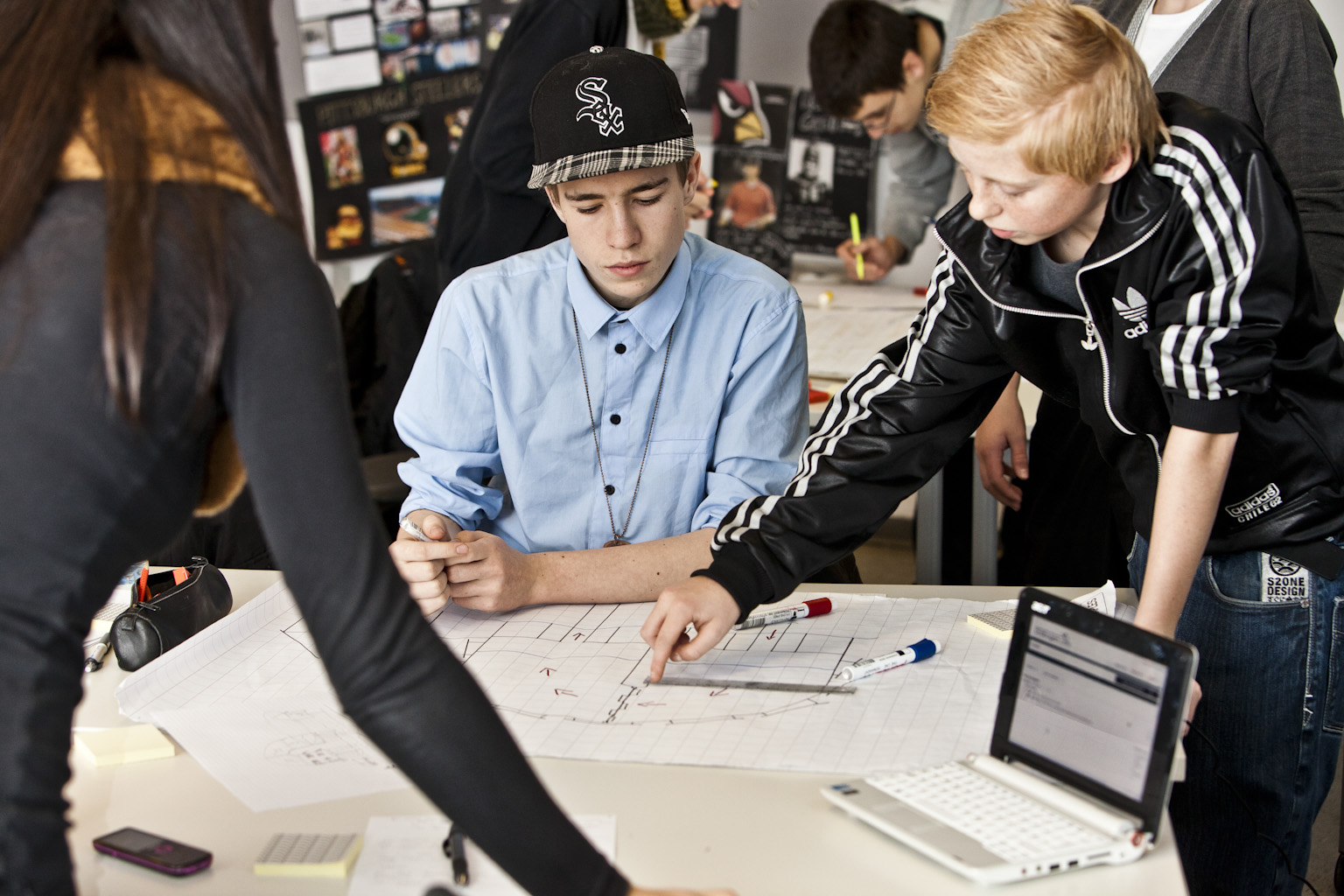 CENTRES
Entrepreneurship in the teaching is also on the agenda outside Denmark, and the Foundation has been partner in the project CENTRES.
CENTRES is a Comenius project which focuses on entrepreneurship and creativity and on establishing a contact and network between schools and creative and cultural companies. Pilot projects in schools make out a central part of CENTRES. These are supposed to give CENTRES new knowledge about entrepreneurship education.
In Denmark we are in contact with schools in Ishøj, Aarhus and Vejle, and throughout 2013 cooperative processes between these schools and local companies and institutions have been implemented.
In September 2013 the first pilot project was launched, when ninth-graders from Vejlebroskolen in Ishøj organised adventures for the participants at the annual ArtRun.

In October 2013 seventh-graders from Aarhus participated in the competition "The Creative Wave", where the participants were to create the best school yard environment in cooperation with the company "Creative Enterprise".
In December 2013 sixth-graders from Vejle worked on the design of a new youth centre. The process happened in a cooperation with architects, interior designers, and graphic designers.
Read more about CENTRES here (http://www.centres-eu.org/)