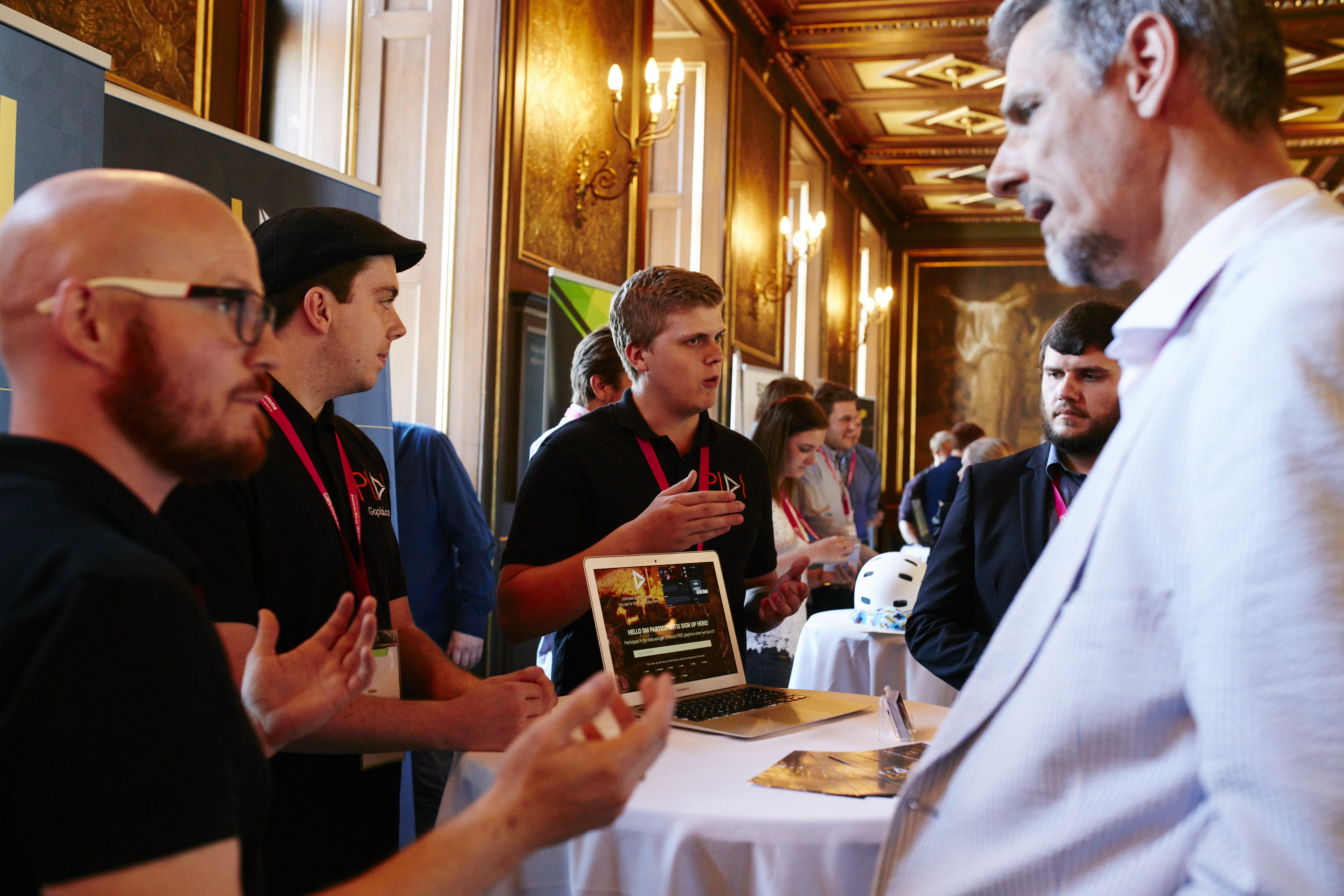 Welcome to Start Up Programme
Start Up Programme is a learning programme with a focus on entrepreneurship. The programme is targeted at students in short and medium-length educations.
Start Up Programme involves competitions with the purpose of strengthening the students' entrepreneurial skills. Students will be working on their own ideas for shorter og longer periods and get the possibility to present their ideas in front of external business people and in this way be mentored and motivated to continue working with their ideas. 
Start Up Programme is a flexible programme suitable for educational institutions that are already working with entrepreneurship, either embedded in different subject or offered through student incubators. It is also targeted at the educational institutions that wish to begin working with entrepreneurship as part of the students' educational agenda. 
Specifically:
Idea competition in November – open to all who send in a 2-page idea presentation.

Regional championships in April/May – open to all who send in a 3-page concept description

Danish Championship – open to the teams who qualify at the regional championships.

European Championship – for the 2 best teams at the Danish Championship.
Everything in-between:
Mentoring and guidance as required

Inspirational days for teachers

Knowledge, inspiration and materials about entrepreneurship in teaching /education

Network with external knowledge resources, e.g. within IPR, economics etc.

Danish Foundation for Entrepreneurship's other offers to students, teachers and educational institutions, e.g. micro grants, NEIS-network and funds.
For more information, please contact Rikke Fuglsang Hove at Rikkef@ffe-ye.dk or on phone no. +45 31273212