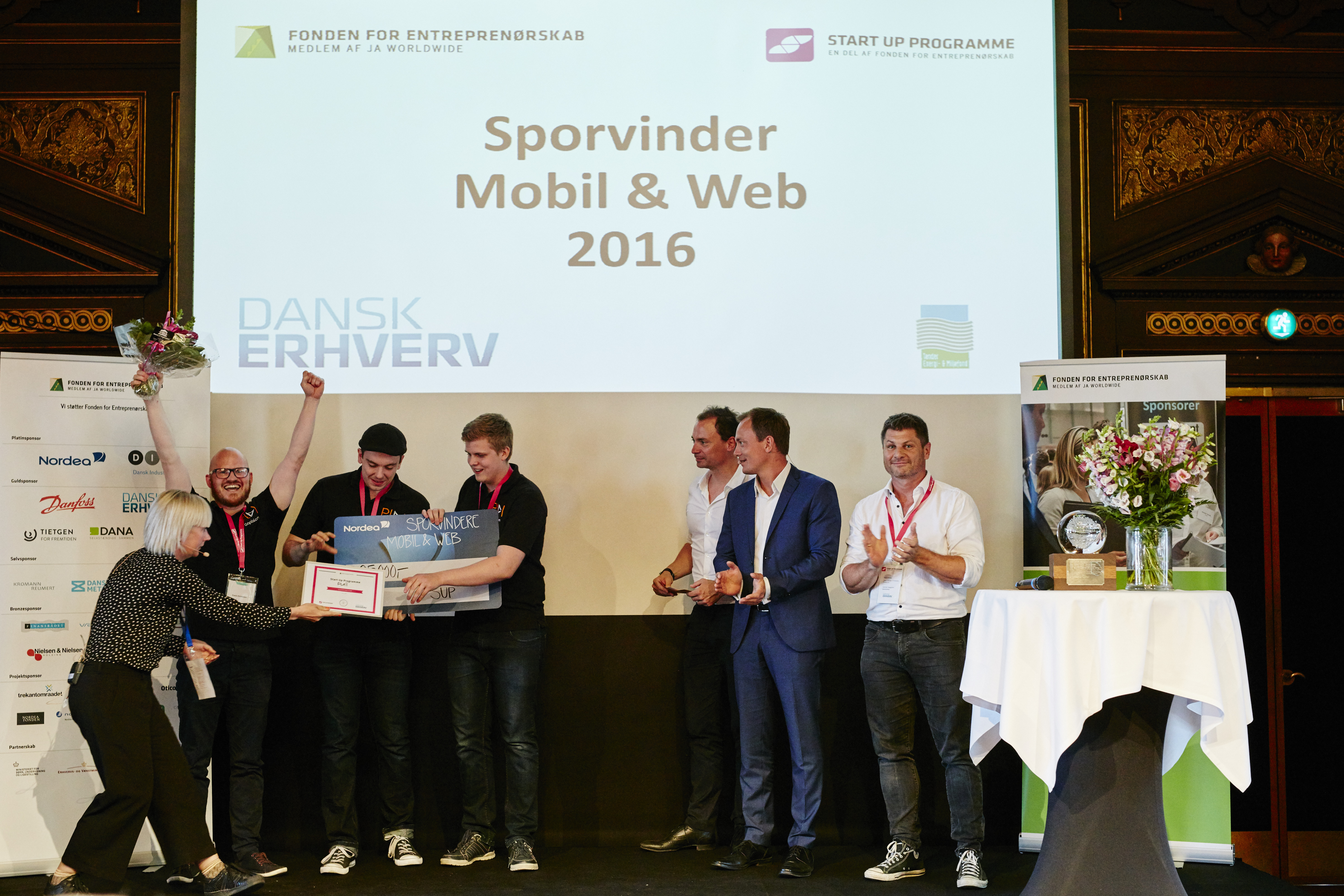 Start Up Programme consists of several competitions which students can participate in. Some competitions are inter-related so that students must win one competition to qualify for the next.
Find a complete overview of dates and deadlines here.
Idea Competition – open to all who send in a two-page idea description.
Regional Championship – open to all who send in a three-page concept description. 
Danish Championship – open for the 20 teams who qualify in the preceding Regional Championships. All other students and teachers are invited to participate as audience.
European Championship – open to the two teams who qualify at the Danish Championship.
General rules
   

To participate in Start Up Programme you must have a team of 2-6 students

   

At the Idea Competition it is possible to participate as one person, but for the other competitions, you must be in a team of min. 2 persons.

   

At least one of the team members must be inscribed in an educational institution which is signed up for Start Up Programme. If you want to participate as a student and your educational institution is not signed up, you will have to match up with students from educational institutions who are signed up for Start Up Programme.

   

The idea must have been found and developed in the current year. It is all right for you to set up a company as long as the CBR-number is not older than 1 August in the present school year.

   

The name of the group / idea cannot be changed after the deadline for sending in material to the different competitions.

   

It is important to register all team members. Only registered students can participate in the competitions.

   

Special rule at the European Championship – the groups who qualify for the European Championship need to be aware that participants must be 18-30 years old.

   

Residence in Denmark: To participate in Start Up Programme, all team members must be residents in Denmark.

   

Funding: The participating teams must not have received funding of more than DKK 50.000 before upload and registration for the regional championship qualification.

 

Language: You can write and pitch in either Danish or English.

 

The decision is final: The panel of judges point out the winners, and their decision is final.

 

All money prizes are taxable.
The Danish Foundation for Entrepreneurship reserves the right to join categories, move teams or change the number of winners of Start Up Programme.
For more information contact Rikke Fuglsang Hove at Rikkef@ffe-ye.dk or on 3127 3212