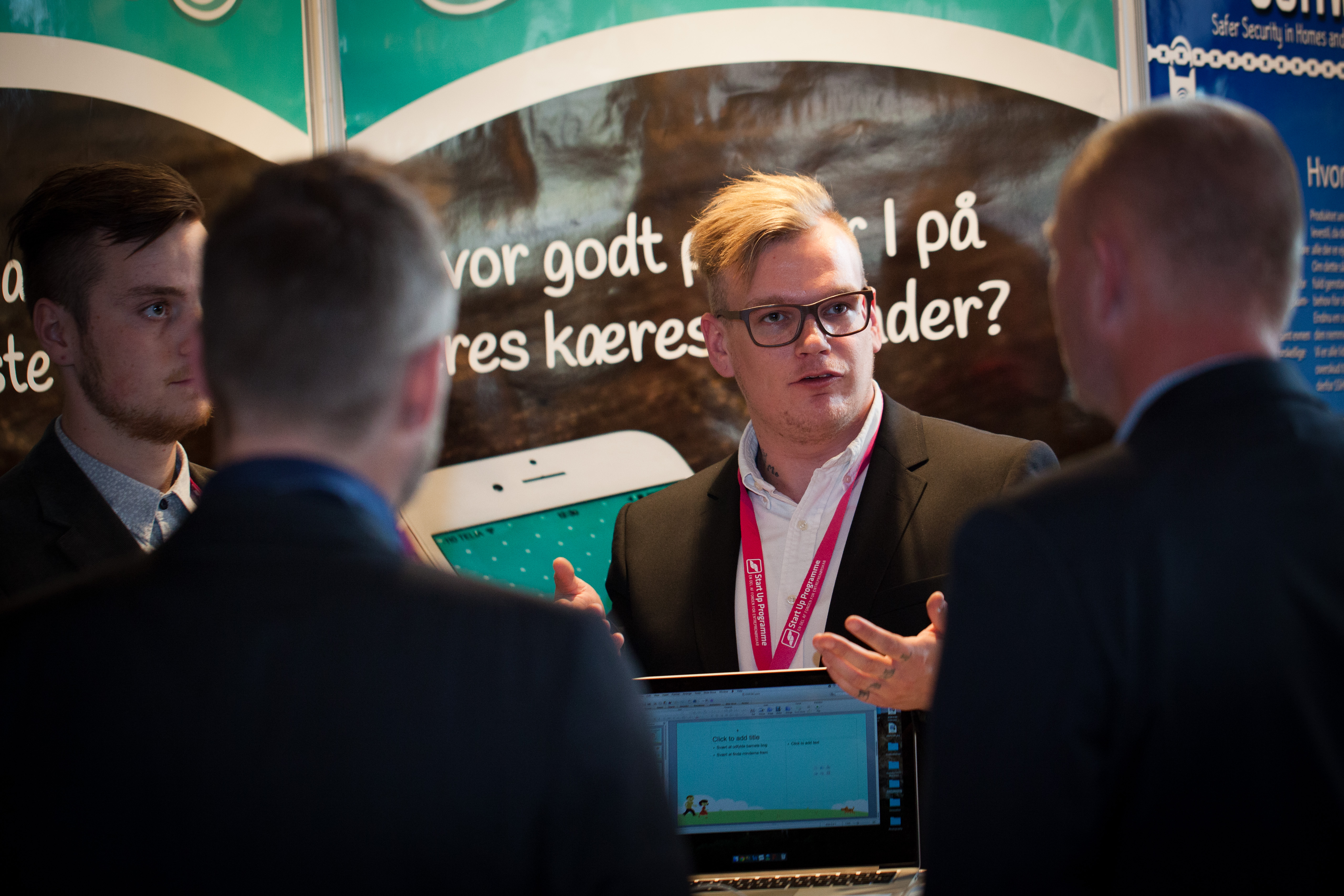 Idea Competition
In the Idea Competition, which is part of the Danish Entrepreneurship Award, the students can test their idea in front of a jury of experienced business people.
The purpose of the Idea Competition is to test the ability of the participating teams to describe their idea in two pages and to give a 4-minute oral presentation (pitch) of their idea in front of a jury. The idea can be about a product, a service, a social initiative, or a process. There will be competitions within each of the four categories, that is, a winner team is elected in each category. Then the four winner teams will compete against one another to win the Danish Entrepreneurship Award.  
The team uploads a TwoPager (max 4800 characters) with a description of their idea via their Team profile. All TwoPagers will be evaluated before the Award and be part of the overall evaluation of the idea. Each team gets the opportunity to receive  personal feedback and guidance in the counselling zone during the Award.
The team's pitch will take place in front of a jury consisting of experienced entrepreneurs and professionally relevant business leaders as well as leaders from the public sector.  

On the day of the competition, after the team has pitched their idea, they have the opportunity to receive personal advice, to listen to interesting presentations, and to network with others.