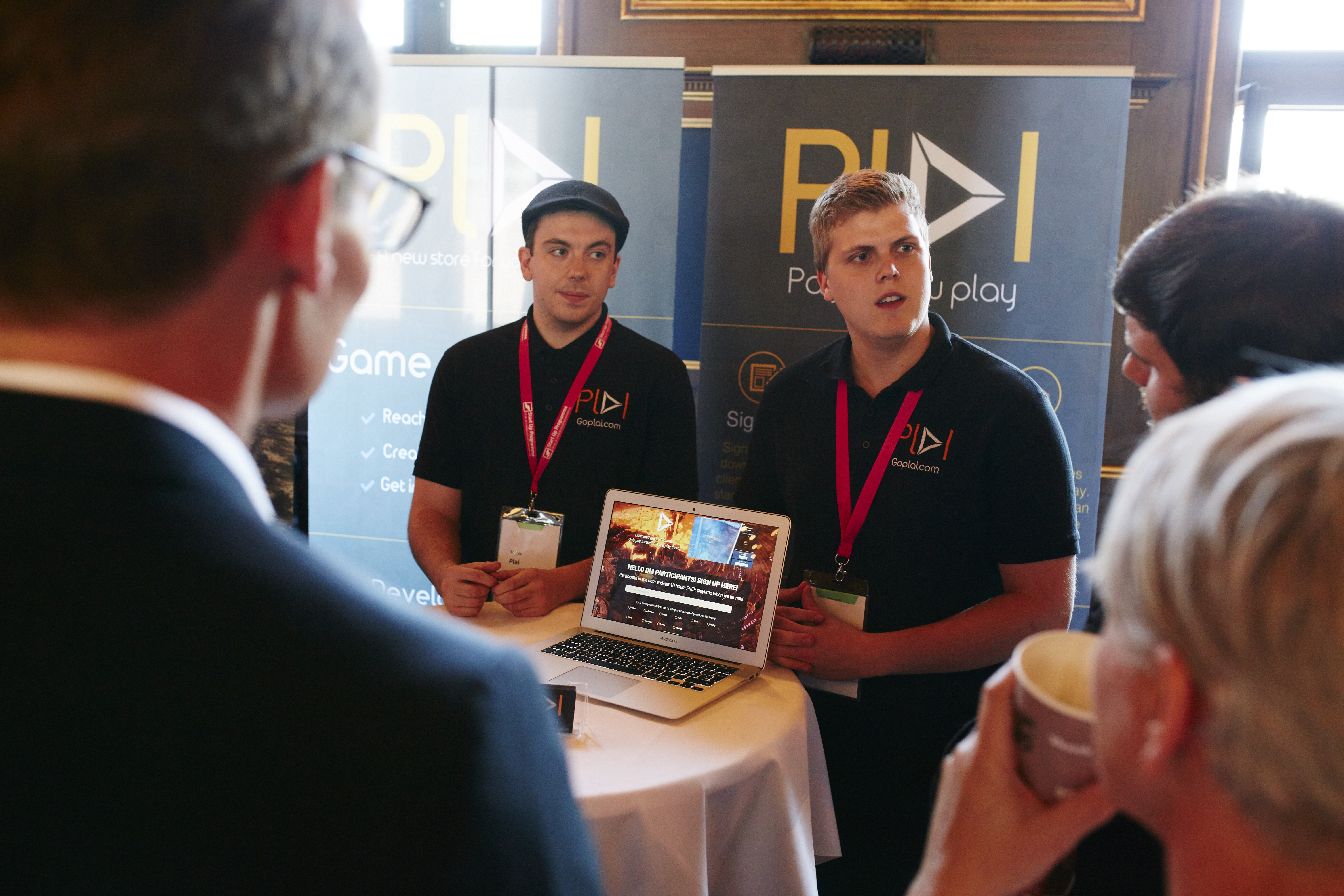 Regional Championships
Three Regional Championships in Start Up Programme are held in May 2017
Starting from the school year 2017, we open up to something completely new – the Regional Championships in Start Up Programme. 
The three Regional Championships will allow even more students to get the opportunity to test their idea in front of a panel of judges, practice their pitch and get advice for their idea. Apart from participating in the competition at the Regional Championships, the students will get the opportunity to meet other entrepreneurs, listen to inspiring presentations and receive guidance from different experts. 
Who and how?
Students in teams of 2-6 members can participate in the Regional Championships if they upload a 3-page concept description before deadline. Take note of the procedures for registration and for entering text from the concept description, which you can find on My Page.
On the day, all teams get a 10 minute closed interview with a panel of judges and 4 minutes for pitching the idea in front of everyone. When we know the total pool of applicants for all three championships, we will calculate the plan for how many can continue from each Regional Championship. At each championship, an overall winner will moreover be elected. 
In total, 20 teams will continue from the Regional Championships to the Danish Championship where they will compete for the title as Danish Champion in Entrepreneurship on 1 June at the Royal Exchange (Børsen) in Copenhagen.
Teams will compete in 4 categories:
GreenTech:
Optimised resource utilisation, recycling and green solutions. Focus can be on possibilities for sustainable life style and businesses, demographic challenges, urbanisation, new technological possibilities, product development, digitalisation, sharing economy.
Social Entrepreneurship:
Creation of social value for the individual or society, nationally or globally. Focus may be on society-changing measures, demographic challenges, education development, urbanisation, new technological possibilities and product development, digitalisation and sharing economy.
LifeTech:  
Development in the field of welfare, health or learning. Focus may be on improvement or optimisation of life and health challenges, new user experiences, new technology and products, financial technology, digitalisation and sharing economy.
Service innovation:
Development of experience and user design. Focus can be on development or optimisation of products and service design, experiences and events, financial technology, robot technology, digitalisation and sharing economy.
Mark your calendar for the Regional Championships:
2 May in Odense
4 May in Aarhus
9 May in Copenhagen
Registration opens on 6 February 2017 via my page.
Deadline for registration of teams is 3 April 2017.
Deadline for upload of concept description is 18 April 2017. 
Where do you register?
Odense: Erhversakademi Sydvest, IBA Kolding, University College Lillebælt, Erhversakademi Lillebælt, SIMAC.
Copenhagen: Erhvervsakademi Sjælland, CPHBusiness.
Århus: Erhvervsakademi Midtvest, Erhvervsakademi Dania, Erhvervsakademi Århus, University College Nordjylland, VIA University College.
The Regional Championships are held in collaboration with E&Y, at which location the arrangement takes place.   
You can find more information about requirements and evaluation criteria in the right side menu.
Programme for the day will be uploaded in March.
For more information contact Rikke Fuglsang Hove at Rikkef@ffe-ye.dk or on 31273212