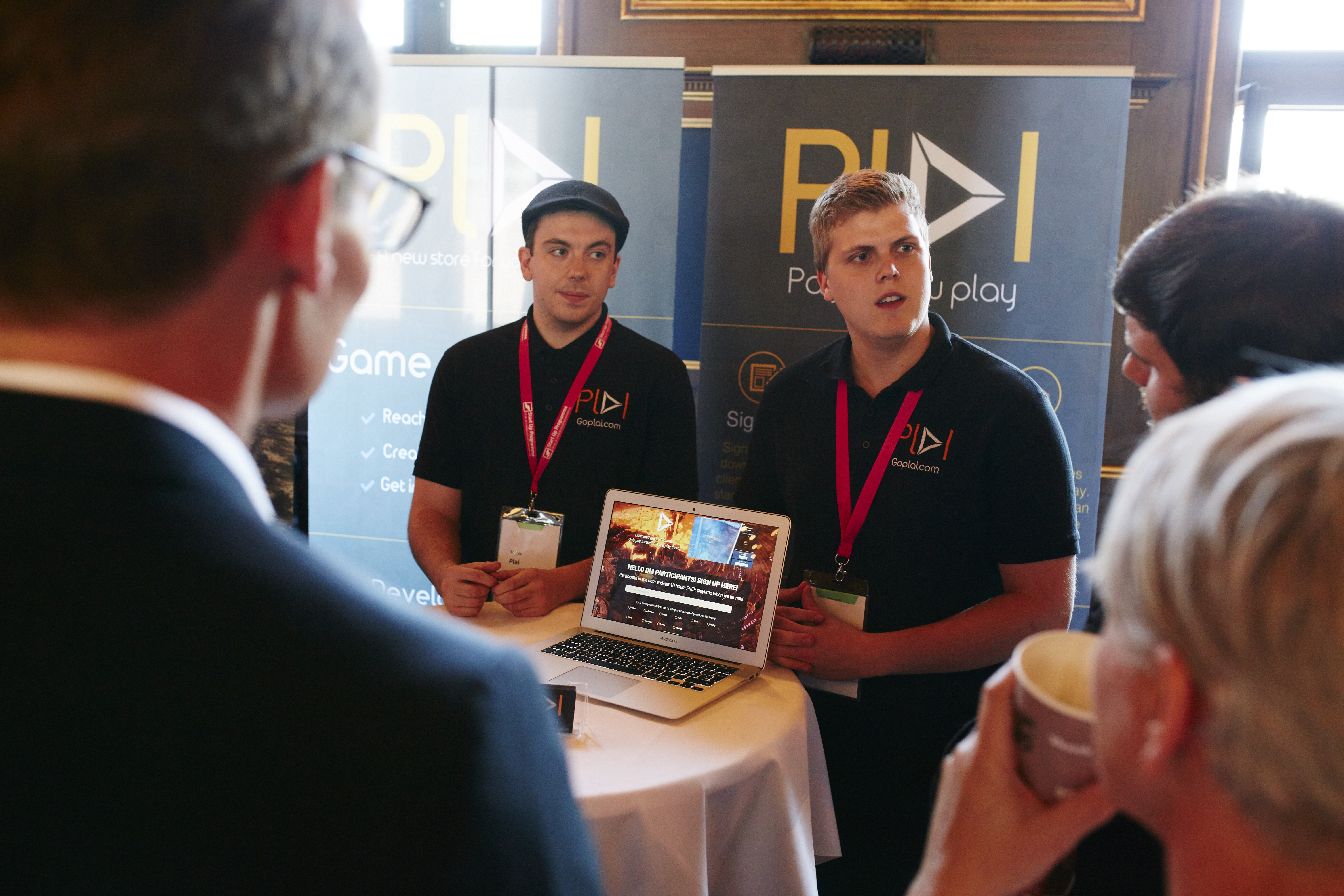 Regional Championships
Three Regional Championships in Start Up Programme are held in May 2017
Why participate?
The purpose of the regional championships is to give you as a student, the opportunity to work with yourselves, your entrepreneurial skills and test yourselves as drivers and unique idémakers. Therefore, all students are welcome,- as the regional championships are considered a learning trip for the participants.
Click here to hear from previous participants
Who can participate?
The regional championships are held in three places in Denmark. All students with an idea are welcome.
(Your education or institution must be part of the Start Up Program - see more at the bottom of the page, or press here).
How are you participating?
To the regional championship, a 3-sided conceptual description must be developed. For the competition, each team needs a personal interview with judges and pitches in front of an audience.
Prizes?
The winner of the regional championship receives a grant of 10,000 SEK and goes on to the Danish championship in entrepreneurship together with the best teams.
20 teams forward to the Danish Championship
In total 20 goes teams qualify from the three regional championships to DM, where they will compete for the title of champion in entrepreneurship at the Stock Exchange d. May 31 in Copenhagen.
When we know the total applicant pool for all three regional championships, calculate the key for how many go on to DM.
Categories
There are four categories: Green Tech, Life Tech, Social Innovation and Service Innovation. Read more about the categories here
Regional Championships 2018
Regional Championship in Copenhagen April 12, 2018 - Osvald Helmuth's Road 4, 2000 Frederiksberg
PRESS HERE FOR PROGRAM
Regional Championship in Randers April 23, 2018 - Parkboulevarden 31, 8920 Randers NV
PRESS HERE FOR PROGRAM
Regional Championship in Odense 25 April 2018 - Englandsgade 25, 5100 Odense C
PRESS HERE FOR PROGRAM
 REGISTRATION: To participate with an idea - Go through 'My page' - Registration is open.
Deadline for uploading concept description d. April 4, 2018 23.59.
Requirements for participation in RM:
All teams must prepare a 3-page conceptual description. Please note the upload procedure. See more under RM on My page '.
Assignment description and assessment criteria for RM can be found in the box in the right hand corner.
Everyone in the team must be registered under my side in order to participate in the regional championships.
All teams must prepare a 4-minute pitch + prepare for a 10-minute closed referee interview.
Where do you sign up?
Odense: IBA Kolding, University College Lillebælt, Erhversakademi Lillebælt, SIMAC.
Copenhagen: Business Academy of Zealand, CPHBusiness. KEA, UCC Educational Training, Absalon Leisure Management and Educational Education
Randers: Business Academy Midwest, Business Academy Aarhus, University College North Jutland, VIA University College.