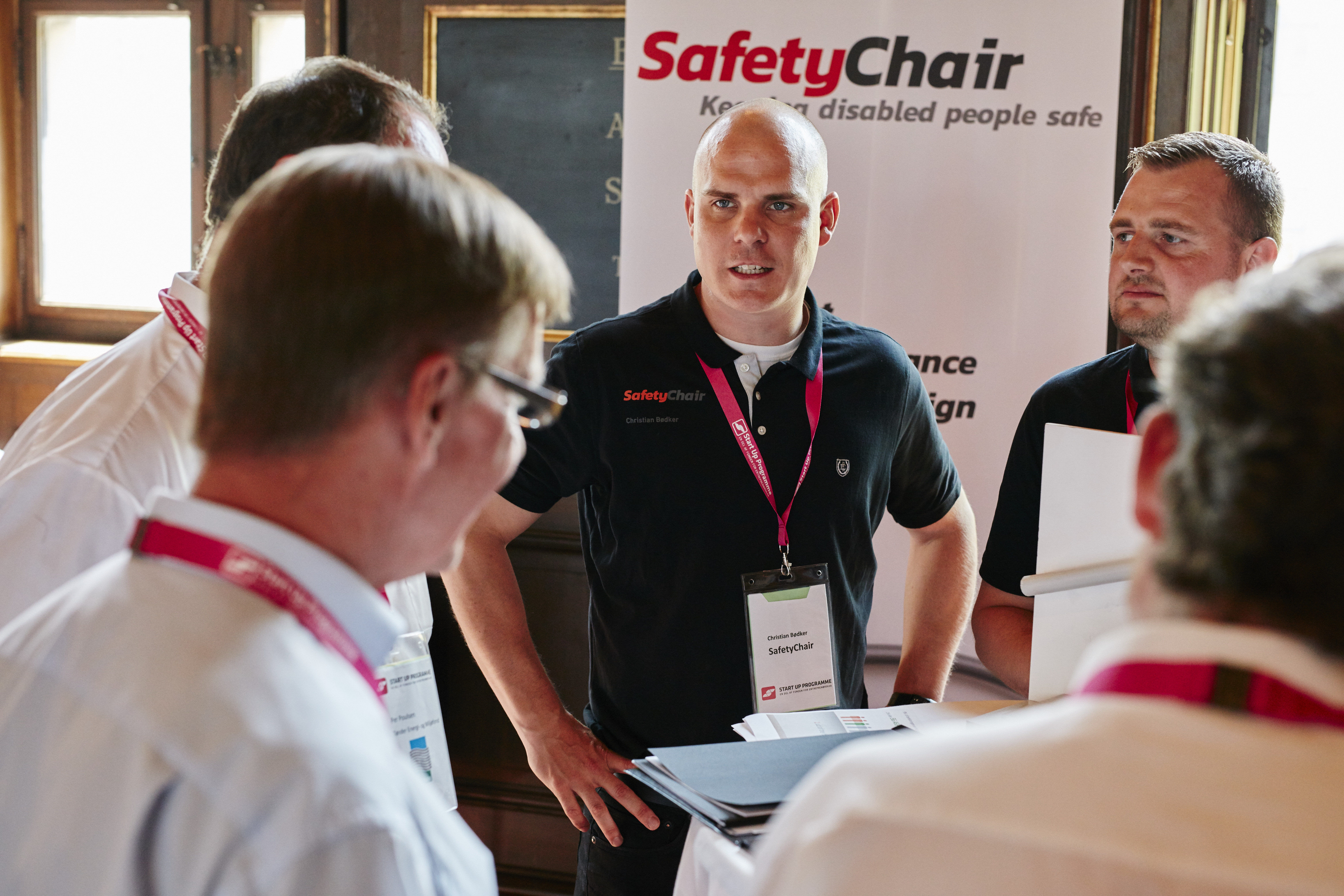 Who can participate in SUP?
Start Up Programme is for all students in short or medium-length Higher educations
The programme is targeted at students with good ideas who want to test their idea in front of a panel of judges from the business sector. The programme is also targeted at teachers who can use the programme as a frame for their teaching or as inspiration for their teaching content.
Start Up Programme can moreover be used to create a focus on entrepreneurship at the educational institution, internally as well as externally.
The benefits of SUP:
For those of you who study:
- Possibility to test your own ideas in front of a panel of judges who are experienced business people.
- Knowledge about idea development, conceptualisation, startup activity, prototyping and much more.
- Possibility to participate in different competitions with your own ideas.
For those of you who teach:
- Mentoring about how entrepreneurship can become part of your teaching in different ways.
- Network with other teachers who use entrepreneurship in their teaching.
- Possibility to see the students unfold their potential through the competitions.
- Inspirational material to use in your teaching – for both new and experienced teachers.
For educational institutions:
- Possibility to offer the students to participate in a prestigious competition with experienced judges from the business sector.
- Possibility to keep teachers updated on the newest knowledge within entrepreneurship in teaching as well as providing them with inspiration from other teachers in the network.
- Advice on how to incorporate more entrepreneurship into the educations.
- Nomination for the prestigious prize "Entrepreneurial School/institution of the Year".
For further information please contact Rikke Fuglsang Hove at Rikkef@ffe-ye.dk
or on phone no. +45 31273212