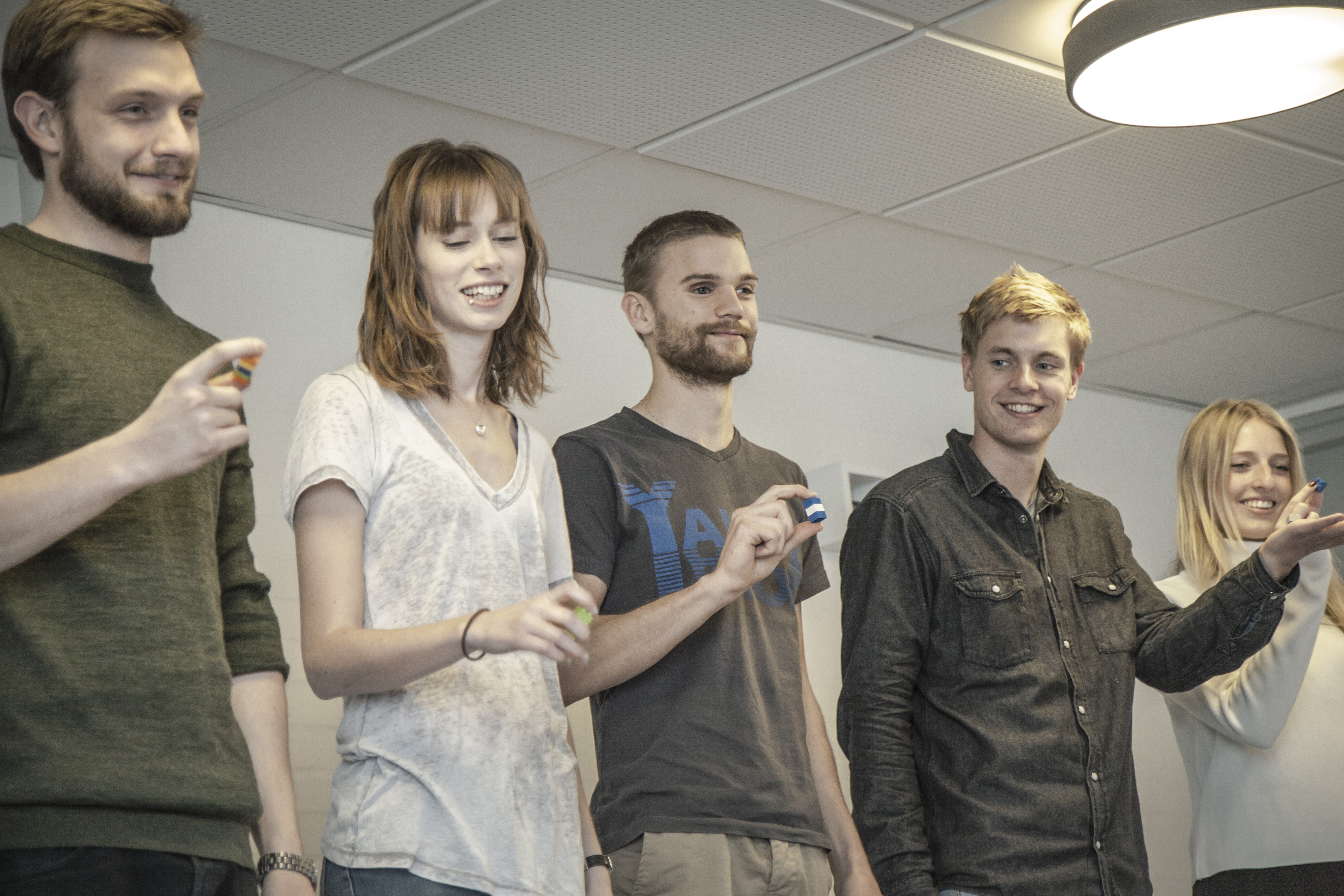 Entrepreneurship in higher education
The Danish Foundation for Entrepreneurship supports the development and spreading of entrepreneurship education in Higher education. The purpose of teaching entrepreneurship to young people is that they leave the education system with skills and competences to think in new ways, discover opportunities, and translate ideas into value.
Entrepreneurship may take place in all parts of social life – also in existing organisations. From being solely associated with business start-up, the concept has taken on a broader meaning and now encompasses financial, social as well as cultural entrepreneurship. The broader meaning is reflected in the Foundation's definition of entrepreneurship:
Entrepreneurship is when you act upon opportunities and ideas and transform them into value for others. The value that is created can be financial, cultural, or social.
Higher education comprises university colleges, business academies, maritime institutions, art colleges, and universities all over the country. The ambition is that students in Higher educations receive knowledge about entrepreneurship and get experiences in entrepreneurship on the basis of the different subject-related contexts.
Contact: Head of Research, Analysis and Higher Education
Emilie Normann
phone: (+45) 20 65 65 51
e-mail: emilie@ffefonden.dk