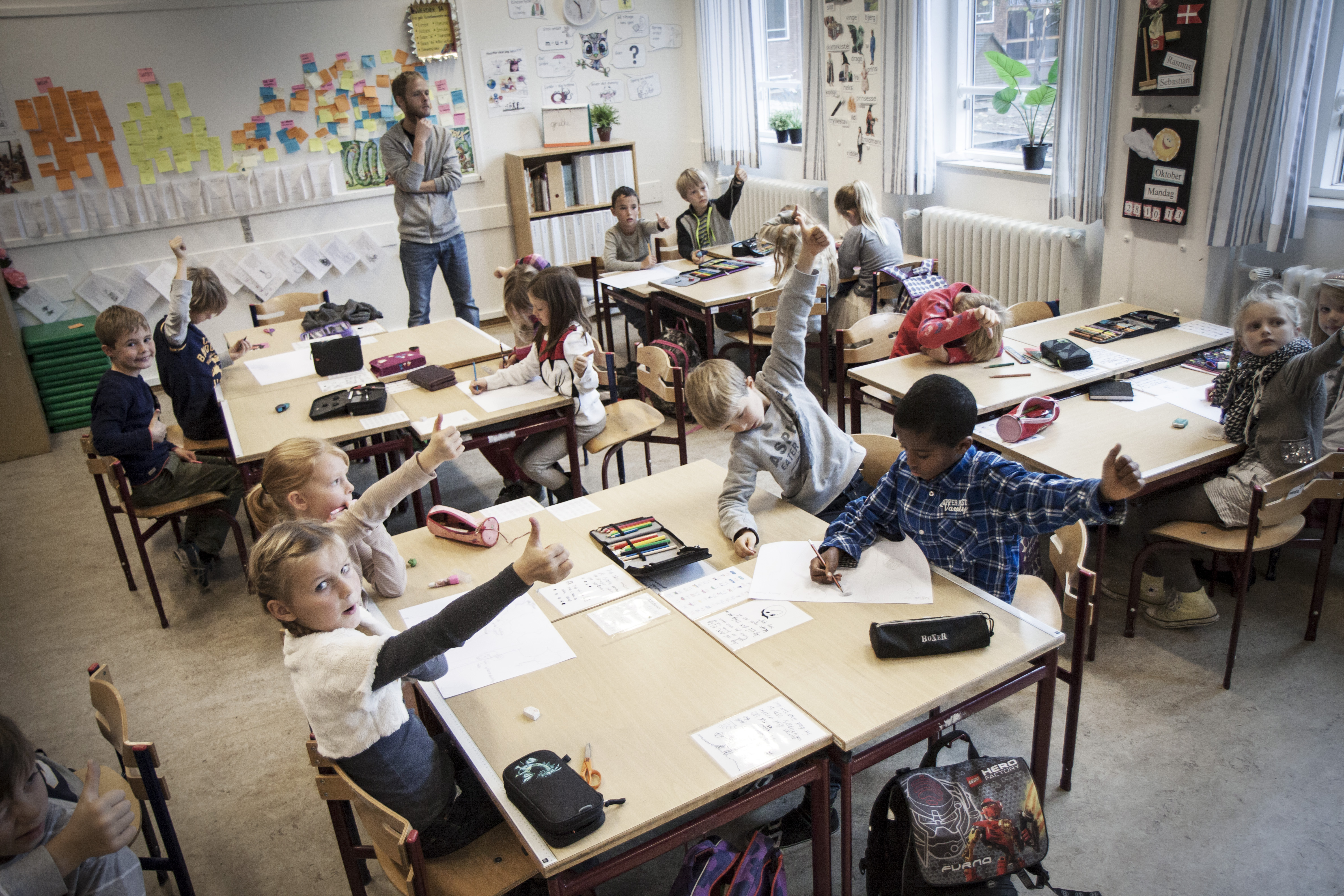 Entrepreneurship education in primary school
The Danish Foundation for Entrepreneurship supports the development and spreading of innovation and entrepreneurship in basic school. The purpose of teaching entrepreneurship to children and young people is that they leave school with skills and competences to think in new ways, discover opportunities and translate ideas into value.
In basic school innovation and entrepreneurship is part of the overall educational objective; to equip the pupils for being the co-creators of their own life in an ever-changing world.
The Foundation definition of entrepreneurship is:
Entrepreneurship is when you act upon opportunities and ideas and transform them into value for others. The value that is created can be financial, cultural, or social.
Entrepreneurship in basic school focuses on creativity, activities that go beyond school, and on a teaching form that requires the active involvement of pupils. Teaching in entrepreneurship takes the normal school subjects as its starting point and aims at strengthening the pupils' self-esteem, communicative skills, ability to understand the surrounding world, and competence to act.
With the reform of the Danish basic school, which was concluded in June 2013, entrepreneurship becomes a compulsory element of the new school subject 'craft and design' which is placed in the intermediate stage in the 4th-7th grade. In addition, entrepreneurship is part of the Common Objectives (Fælles Mål) for all school subjects. This means that in future all pupils will participate in innovation and entrepreneurship education already in basic school.
Basic school covers preschool class to 10th grade and encompasses the Danish basic school, private and independent schools as well as continuation schools.
Contact: Head of team Anders Rasmussen
+45 6545 2427 / +45 2925 0675