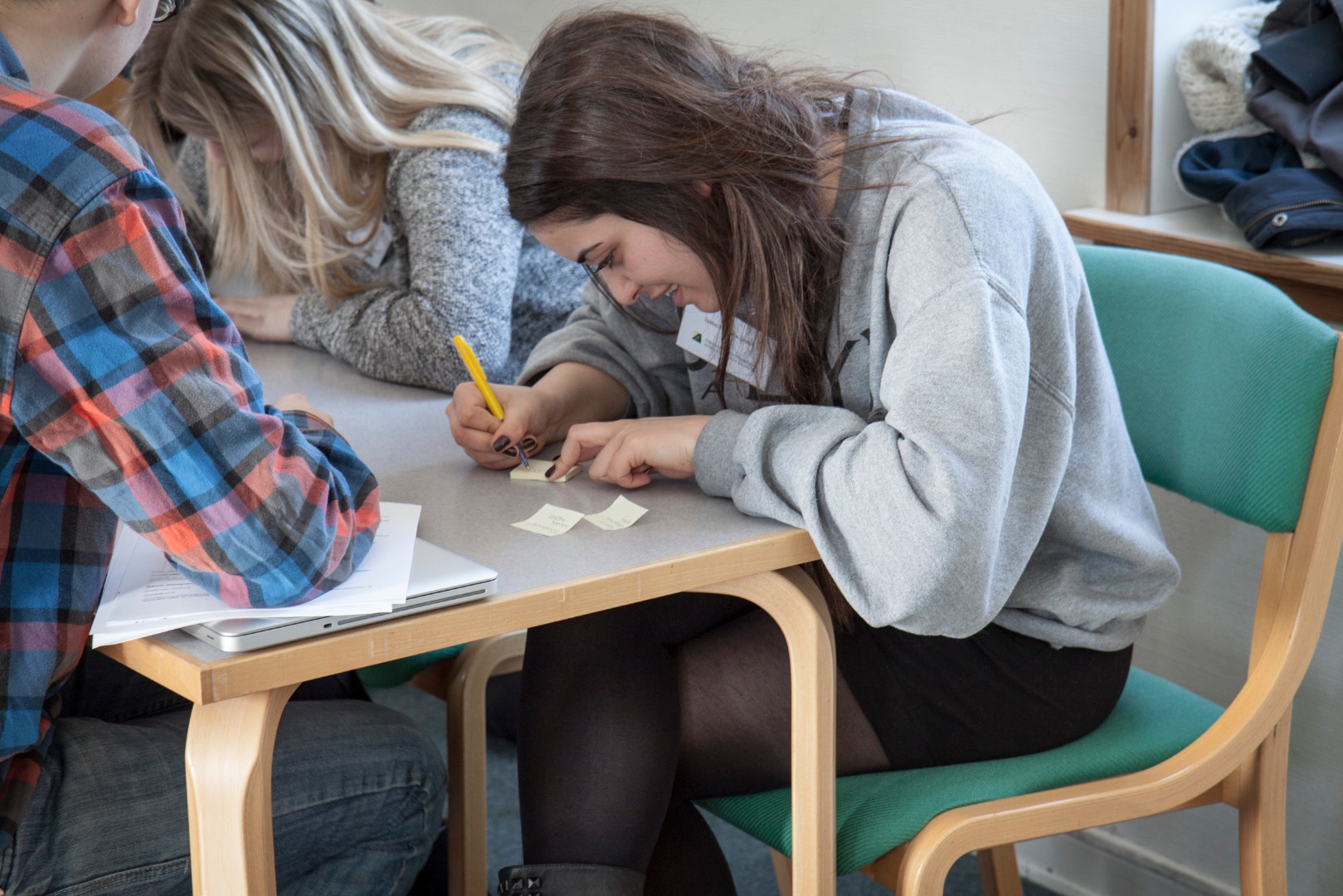 About NextLevel
In NextLevel, 8th-10th grade pupils get the opportunity to develop their entrepreneurial skills all the way from idea to implementation. NextLevel has four categories, and the pupils participate in a competition as part of the programme.
NextLevel is about learning to create value for others
In NextLevel, the pupils learn to identify and act on a specific problem. The goal is to develop ideas for a product, an event, a process, or something else that gives joy and value to others. The value can be financial, cultural, or social.
Work project-oriented from idea to implementation
The pupils work project-oriented; they must on their own find an idea to work with as well as plan the process from idea to implementation. Besides being a project-oriented programme, NextLevel is also a competition in which the pupils with the best projects can participate in a national final and win a money prize for their class.
The teachers are free to choose the themes for their pupils' work 
The NextLevel categories are open and may be used by pupils and teachers as a starting point for their own ideas. At the same time, the individual teacher is free to choose the subjects and themes that will provide the frame for the pupils' projects. The class can work with a common category or with different categories within the frames of a subject or theme.
The four NextLevel categories: 
Movement: Movement is understood either as physical display or spiritual movement.
Knowledge and the world: In this category it is primarily the scientific subjects which are brought into play.
Welfare and Society: is about creating a new form of service, process or fundraising. Inspiration is drawn from the local community, from the welfare system, or from the global world.
Language and culture: This category is typically used in Danish, English or German but also in History, Religion or Social studies.
The purpose of NextLevel is to strengthen entrepreneurial skills
The purpose of NextLevel is to give pupils and teachers the chance of participating in an entrepreneurial project-oriented educational programme which is based on:
Creativity: to use and develop subject core knowledge and view this in other contexts. To acquire experience with creative processes and methods.
Innovation: to assess and reflect on new ideas and solutions and to organise these so that they give value to others. To use tools and methods for planning real-life projects.
Entrepreneurship: to give the pupils experiences with implementing something in practice, to realise projects which they themselves have developed. To create meaning and a link between school and the outside world.
Participation in NextLevel gives:
Pupils the opportunity of qualifying themselves within creativity, innovation, cooperation, project management, and communication.
Motivation for thinking creatively and the opportunity for seeing and using school subjects in other contexts. As well as the opportunity for creating something in practice.
Teachers the opportunity to use subjects actively and fulfill common objectives. And to get inspiration for working with creative and innovative processes.
The opportunity to win attractive prizes, such as money and great experiences for the whole class.
For more information contact:
Programme manager Henrik Thøgersen Thise at henthi@ffe-ye.dk or +45 31 23 09 96